These are the new socks I bought myself today. All my socks have holes so I really *needed* some more. I like these new ones very much, especially the "Argyle" pattern ones. I still want to purchase some new toe-socks as mine are all holey as well but that is a job for another day.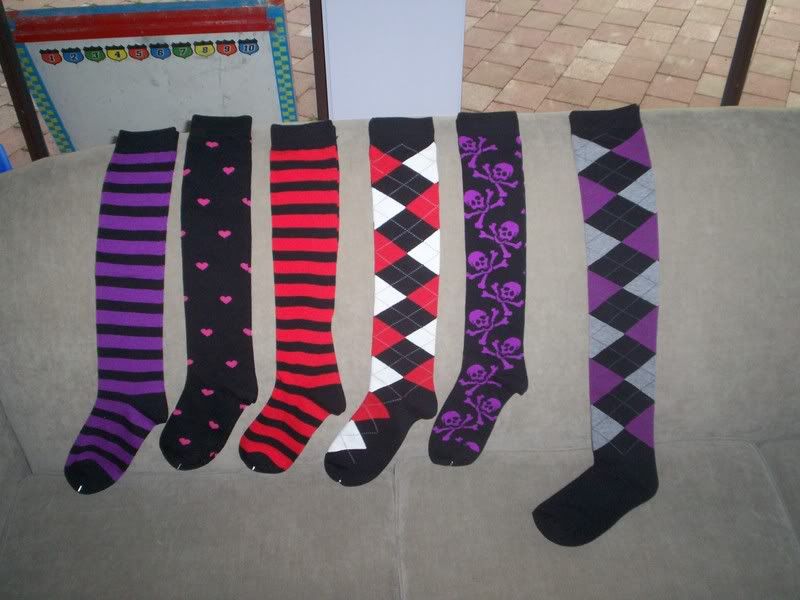 While I was out today I did my usual weekly grocery shop. So this is what I buy most weeks at the grocery stores (Aldi and Coles today): It doesn't look like much food for approximatly $85 but all the fresh fruit and veg really adds up!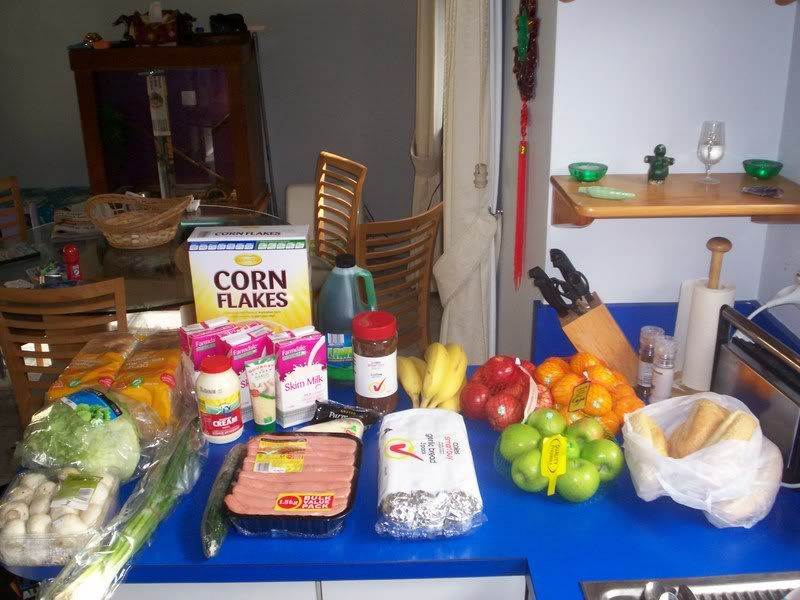 Last weekend was my little brother's (one of them) wedding.
stuwiggle
was a groomsman and looked very smart:
My brother JD (the groom), his mate Dale, my other brother Sam and ofcourse my wonderful hubby.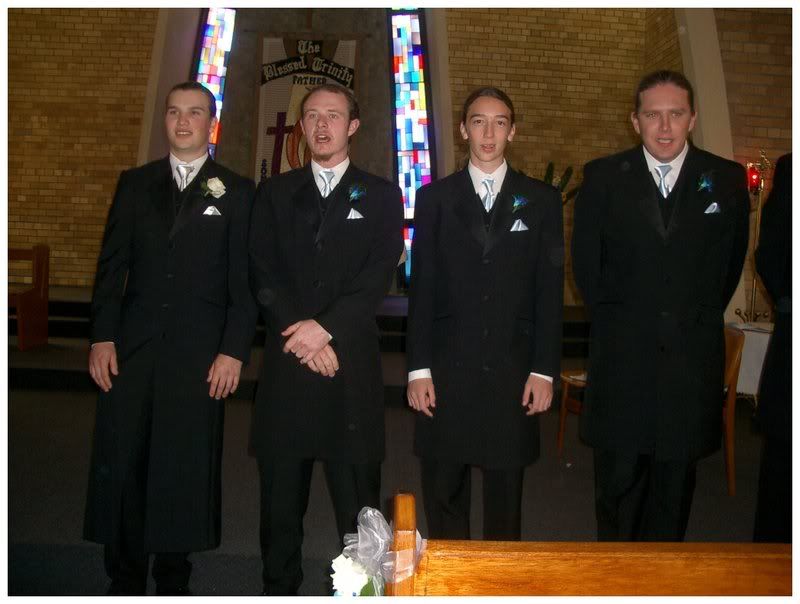 A photo of my sister Loxie (who got married herself earlier this year) and Sebastian, in the church.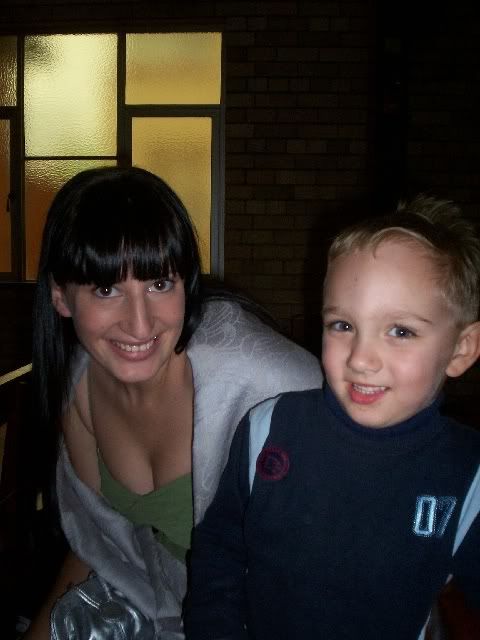 Sebastian and I at the reception (and yes I *was* a little tipsy!)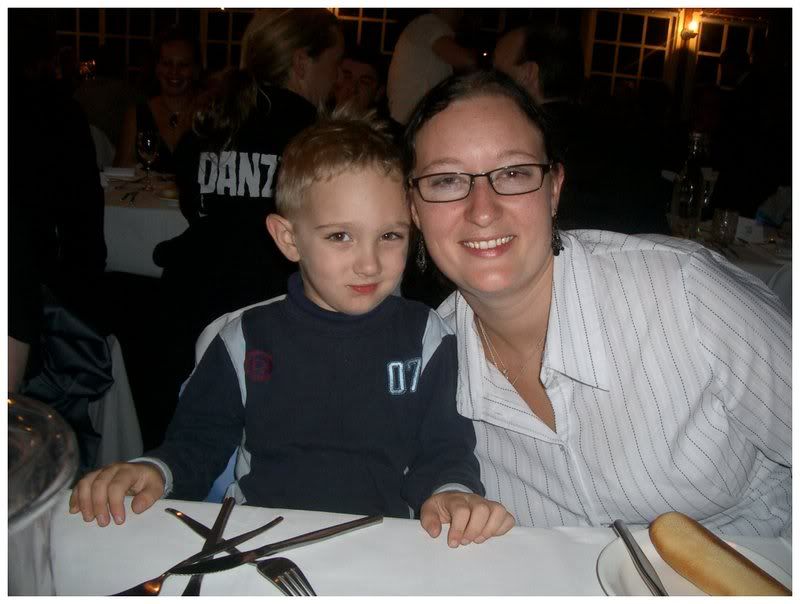 A family photo at the reception: (my sister Loxie, brother Sam, myself and
stuwiggle
)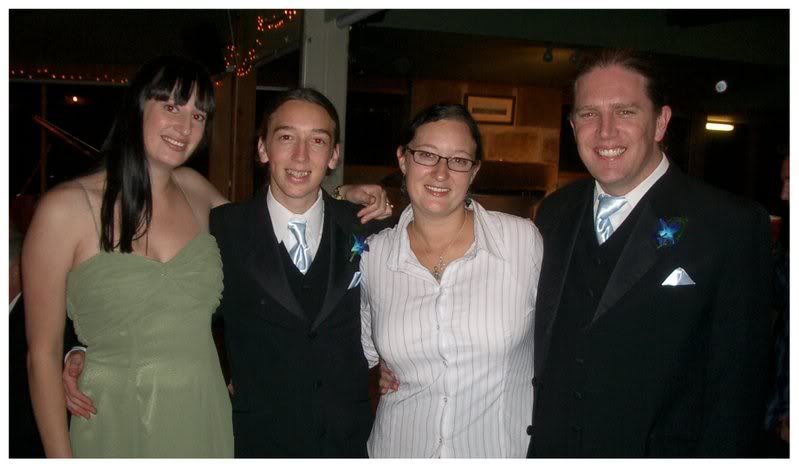 And a couple of random photos:
Stuwiggle and Sebastian chilling out: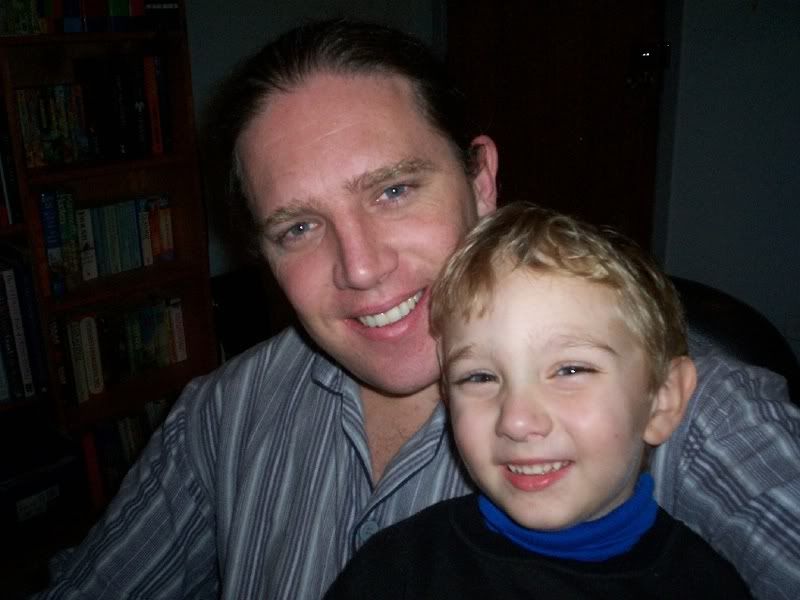 Me crashed out on the couch after a looooong day of classes and an exam at college:
So there you go. All up to date and visually stimulated I hope. :)
Well due to overwhelming demand (or..y'know, not) here are some more photos of my recent life. Enjoy (again, or not).